Were your ears tingling?
We were talking about showing you a snip of a page from this fabulous course on listening skills! Check it out below!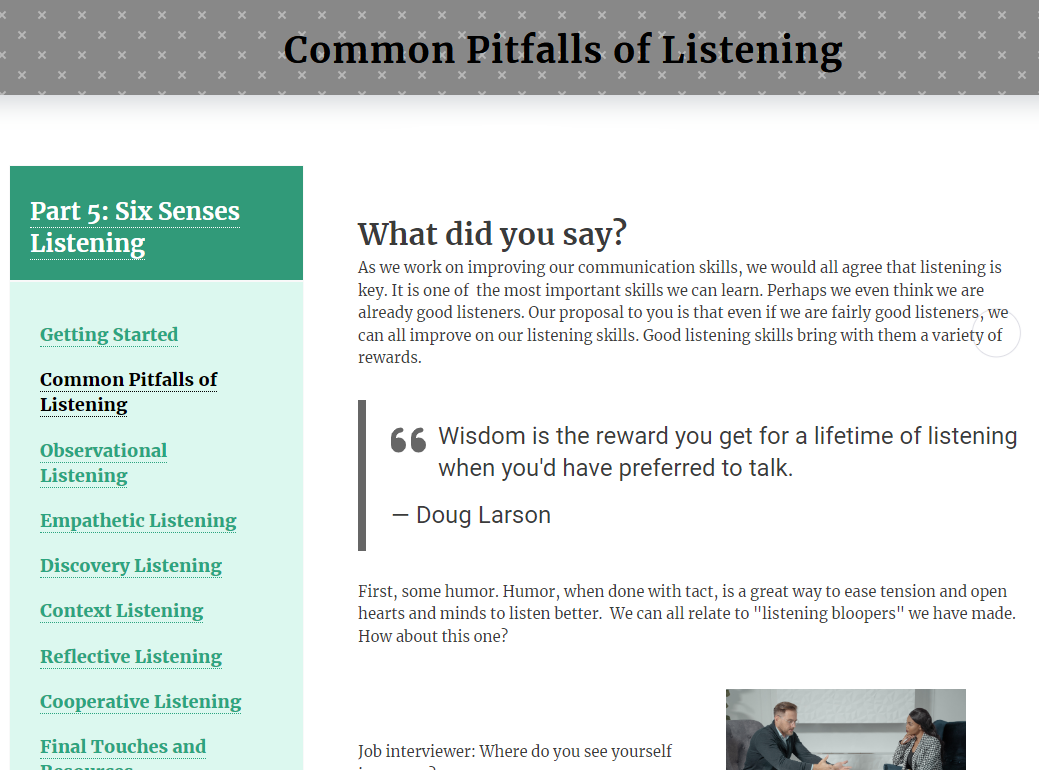 When your dad said, "Listen Up..."
He may have been giving you some of the best advice ever- learn to listen. Did you know that you don't have to solve a problem to be a good listener? This course can help you become the kind of listener that leads your teen or your partner to see you as their best friend. Be the one who 'gets' them!