Seeing through another's eyes
Check out the snip below of one page in this course. Just imagine what you will see in the rest of the course!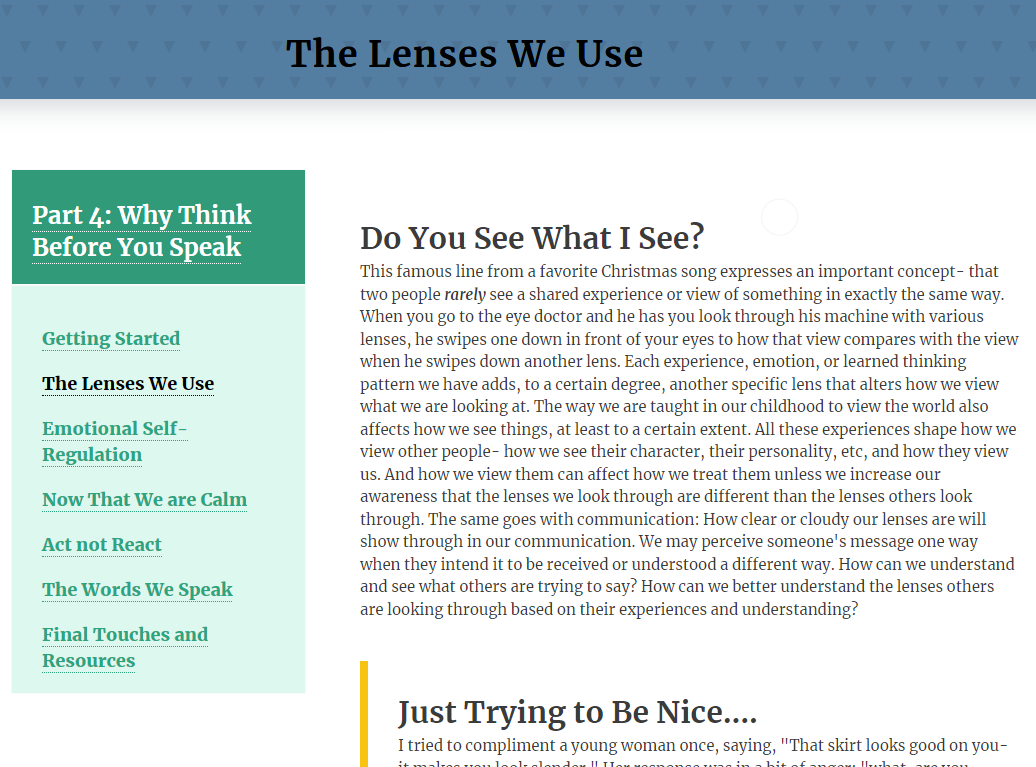 Wouldn't it be wonderful?!
If others could really understand how we see things or feel about things it would be so helpful! You can start being the kind of person who looks at others with their perspective through this course. It will help you maintain control of your emotions and elevate your relationships!